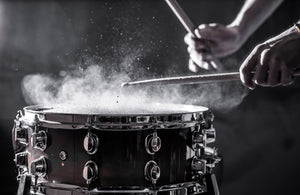 "It's the only one that does what it's supposed to do without breaking."
"The coolest & most convenient part about it is that you can still use it with any drum throne of your choice."
"The ButtKicker is a God send. It just makes me a better player."
- Fred LeBlanc, Cowboy Mouth
Concert and LFE for Drummers
Whether you're playing in front of 10,000 people or 10, ButtKicker has the solution for you. Options for electronic and acoustic kits.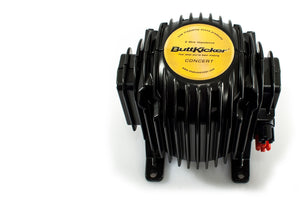 ButtKicker Concert
Designed specifically for musician monitoring, stage and studio use, the ButtKicker Concert low frequency audio transducer is used by over 100 of the world's top touring groups - The Rolling Stones, Green Day, Shania Twain, Usher, Alanis Morissette, My Chemical Romance, Los Lonely Boys, & many other pro artists.
SHOP NOW
BKA1000-P Amplifier
The ButtKicker Power Amplifier BKA1000-P is an all-digital power amplifier designed specifically to power ButtKicker LFE, Advance and mini-CT and mini-LFE transducers.
Shop Now
What The Pros Say About ButtKicker