"This device takes it to the next level. Once you hook this bad boy up, you don't go back."
Drive Better with ButtKicker
ButtKicker® is an established and trusted leader in haptics.
The award-winning line of ButtKicker brand haptic transducers let users feel low-frequency sound (bass).
ButtKicker brand products are used around the world, by leading PC and Console Gamers, used and endorsed by professional race drivers, and sim racers worldwide.
ButtKicker products are also used by entertainment and theater companies in movie theaters and attractions, by world-famous musicians, in home theaters, and more.
ButtKicker products' patented design makes them musically accurate, powerful, and virtually indestructible.
Innovation
For over 20 years, we have been delivering the most innovative tactile feedback experiences on the planet.
Quality
ButtKicker haptic transducers provide accurate, powerful response & are virtually indestructible.
Compatibility
Get immersive haptic feedback immediately on every game. Easy mounting options for every setup.
Support
Our support team is standing by to answer any questions you might have, before & after your purchase.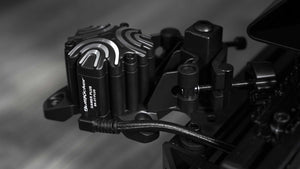 ButtKicker Gamer PLUS
Gamer PLUS is the new and upgraded sim racing and gaming haptic hardware that reproduces immersive, accurate and powerful sim racing, flight sim, and gaming effects.
SHOP NOW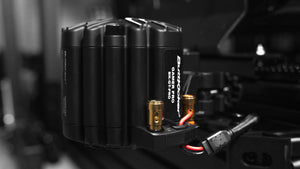 ButtKicker Gamer PRO
Gamer PRO is larger and more powerful than Gamer PLUS and is ideal for racers and gamers who want more and those who have larger and heavier setups.
SHOP NOW
ButtKicker HaptiConnect
HaptiConnect is haptic software that enhances and extends the capabilities of new and existing ButtKicker hardware.
SHOP NOW
BK: Gaming
Innovative hardware & software designed to give passionate gamers a deeper level of gaming immersion.
BK: Home
Powerful, accurate home theater equipment delivers unforgettable movie & streaming experiences.
BK: Cinema
BKCS Active Seating moves audiences around the world. 40,000 seats, 11 countries, & counting.
BK: Music
Accurate, powerful, & incredibly tight low end response for your stage, studio, or rehearsal room.