ButtKicker Haptics
Bring deep immersion to your gaming with tactile feedback.
haptics
hap·​tics | \ˈhap-tiks\
1: A subsystem of non-verbal communication which conveys meaning through physical contact.
2: Crushed lap times, conquered battle royales, front-row concert tickets, in-story reality.

See also ButtKicker Gaming

Why We're The Best
Sim Racing
ButtKicker haptic transducers bring tactile feedback to your sim racing experience, delivering the missing car-to-driver connection so you can drive faster. Feel every gear shift, rumble strip, and tire slip with precision accuracy.
Flight Simulator
Feel like you're piloting a real airplane with ButtKicker immersive haptics in your flight sim. From takeoff until you're back in the hangar, feedback you can feel will have you flying in real-life conditions.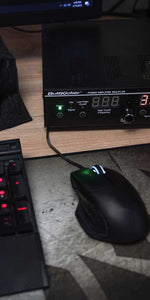 Gaming Immersion
Designed for passionate gamers who want the ultimate in realistic gameplay, ButtKicker haptic devices work with any console or PC. Give your favorite games a deeper level of immersion - you'll wonder how you ever played without it.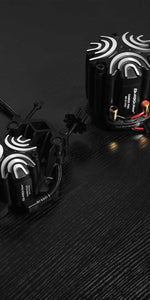 Which ButtKicker is right for you?
Learn more about the best haptic devices in gaming.
BK: GAMING
Innovative hardware & software designed to give passionate gamers a deeper level of gaming immersion.
BK: HOME
Powerful, accurate home theater equipment delivers unforgettable movie & streaming experiences.
BK: CINEMA
BKCS Active Seating moves audiences around the world. 40,000 seats, 11 countries, & counting.
BK: MUSIC
Accurate, powerful, & incredibly tight low end response for your stage, studio, or rehearsal room.